Winning Without Perfection
Posted Mar 14 2018, 7:00 am in perfection, tennis, writing
I'm on that topic again. A word I like to dance around every so often on this blog: Perfection.
Last Sunday I watched the women's world number one tennis player, Simona Halep, play at the BNP Paribas Open in Indian Wells. Martina Navratilova and Mary Carillo called the match. Halep had her hands full with her opponent, a young hard-hitting American wild card named Caroline Dolehide – who beat Halep handily in the first set 6-1. The commentators mentioned the "old" Halep would have fallen apart, crumbled under a bad attitude and lost the match. But the "new" Halep hung tough and won the next two sets thus winning the match. 
Carillo said playing these young players when you're a "mature" player can make you feel like you've been hit by a bus. The young ones don't over think. They play with fearless gusto. But the older ones (and by older in tennis terms I mean 26!) like Halep have to fight off the mental demons. Halep is a perfectionist.
The commentators discussed how even though Halep reached the top of her game physically, she still needed help emotionally and mentally. So she hired a sports psychologist. Someone to help her control that constant strive for perfection. Carillo said Sunday that Halep now strives for excellence, not perfection. Halep said in a recent interview she's learned she can't be 100% every time she steps on a court.
I'm always looking for perfection, but at the same time I know it doesn't exist. So it's a little bit weird there, why [am I] thinking about it even though I know it doesn't exist?

I have had to learn and to understand that sometimes I can't always be at my best.
Doesn't that hold true for us too? For our kids? Our significant others? What do we expect every day? I don't even think we have to strive for excellence every day. Some days I just strive for average (my tennis team can confirm this.) If the women's world number one tennis player can let go of perfection, can't we?
As you all know, I have a daughter about to go to college. We attended a school tour recently where one girl explained why she picked Tulane in New Orleans. She's from New Jersey. She was admitted to ivy league schools in the Northeast, and she passed on them all. She said at one of these prestigious schools, a student told her she would have to keep her books locked up because students will steal books and rip pages out so a student can't study for an exam. She said the competition in the schools she looked at is so out of control, peers sabotage each other instead of encourage each other. That push for perfection can cause good kids to resort to underhanded tactics.
What are we willing to sacrifice for perfection? The correct answer is nothing.
Like Academy Award winner Guillermo del Toro said:
There is beauty and humility in imperfection
Hear! Hear!
On my first novel, I spent years pulling my hair out trying to make it perfect.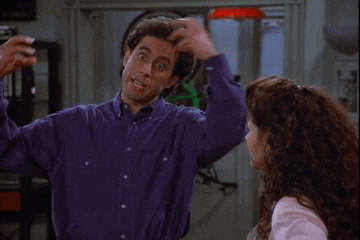 And it's not perfect. Finally accepting that was such a relief. My second novel isn't perfect either. And I love it. Writing it has been even more fun than writing the first one because I never expected it to be perfect. When I released that expectation, I was rewarded.
I think I keep circling the topic of perfection because once upon a time I believed that's what I had to achieve. Now, not so much. Age has taught me not to aim for impossible goals like perfection. Whoever said youth is wasted on the young was no dummy.  
Last Sunday, even though I was cheering for that spunky American player, I'm excited Halep won. I applaud anyone who can fight through the demon of perfection and still come through with a win.
And now, if you'll excuse me, I'm off to be average.
What do you strive for?
6 Comments